---
Intusoft closed for the holidays

Closed for the holidays at the end of the day Friday, December 22. We will re-open for business on Tuesday, January 2, 2018. We wish you all a happy holiday season!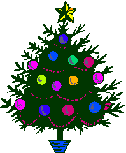 ---
New: SpiceMod update; the Intusoft data sheet modeling tool

Spicemod adds a Silicon Carbide, SiC, diode model. The model is described in our latest newsletter, NL86. The new diode model now includes the diode bulk resistance, along with its temperature coefficients. When the temperature coefficients are not 0, the model becomes a subcircuit model, requiring the user to enter the device temperature. The model does not include a thermal node, unlike the PSpice model, allowing faster and easier to converge simulations. For existing users; check our "Software Update" page. Spicemod is sold standalone, or with Test Designer and all ICAP/4 products except for the consumer version. The standalone version makes models that can be used with all SPICE3 compatible simulators. Check this page for links to videos coming soon.